CHESAPEAKE BAY FOUNDATION MERRILL CENTER, ANNAPOLIS WEDDING: KEVIN + KATE
I can't gush enough about these two and how wonderful this wedding day was!!! Kate and Kevin invited us to attend their rehearsal dinner and morning-after brunch as friends. From the moment we arrived we felt as if we knew their whole family forever! INSTANT friends! It's no wonder these two are so infatuated with each other. They both shine so brightly and love so easily...it's magnetic!
Hard to believe Kate and Kevin grew up only 10 minutes apart, but didn't meet until a chance encounter in a physical therapy office in 2013. After a little match-making by another PT aide, Kate and Kevin started chatting online. They messaged each other almost every day, mainly about their shared love of the Baltimore Ravens! The day they finally met in real life, Kevin was assigned to be Kate's physical therapy aide. Kate was SO embarrassed to have this cute guy telling her how to do these silly floor exercises (and watching her do them)! Meanwhile, Kevin thought she was GORGEOUS, but he was too busy with school and his future career for a girlfriend. Kate knew what she wanted though. Her never-ending persistence and kindness stole Kevin's heart. #GIRLBOSS
This beautiful locket had the whole room in tears. Kevin secretly gathered pieces of family heirlooms to create a NEW heirloom just for Kate. The inside contains a piece from Kate's grandmother's corsage (who passed away), a fabric swatch & beads from Kevin's mom's wedding dress, her great grandmother's wedding band (who shares the same anniversary date as the newlyweds), a dried flower from Kate's mom's bouquet, as well as a piece of blue fabric from her mom's garter!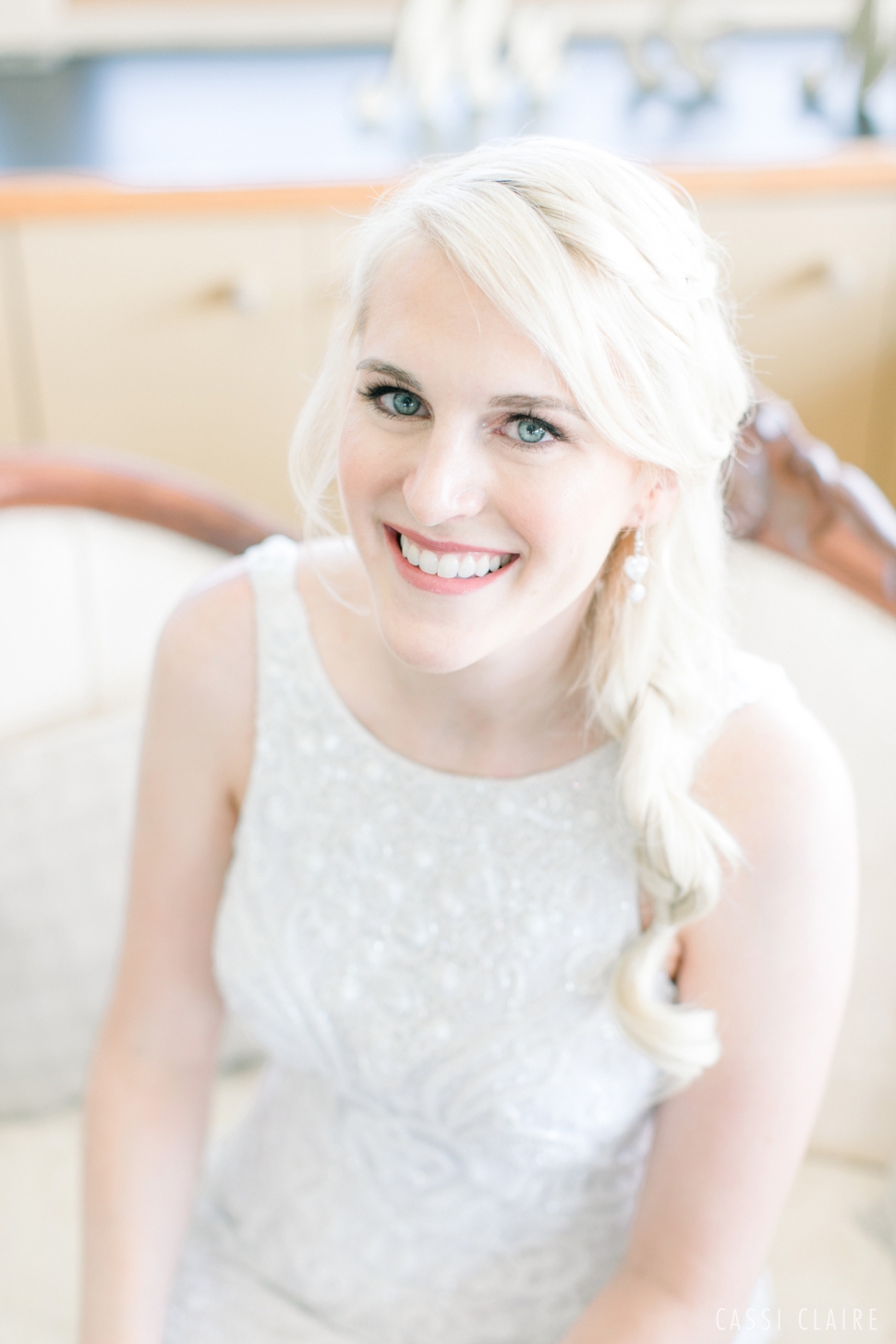 Chris, you can't always be the bride! #diva
Moment you are most looking forward to:
"The First Look. I can't wait for Kevin to see me in my dress and to finally be married!" - Kate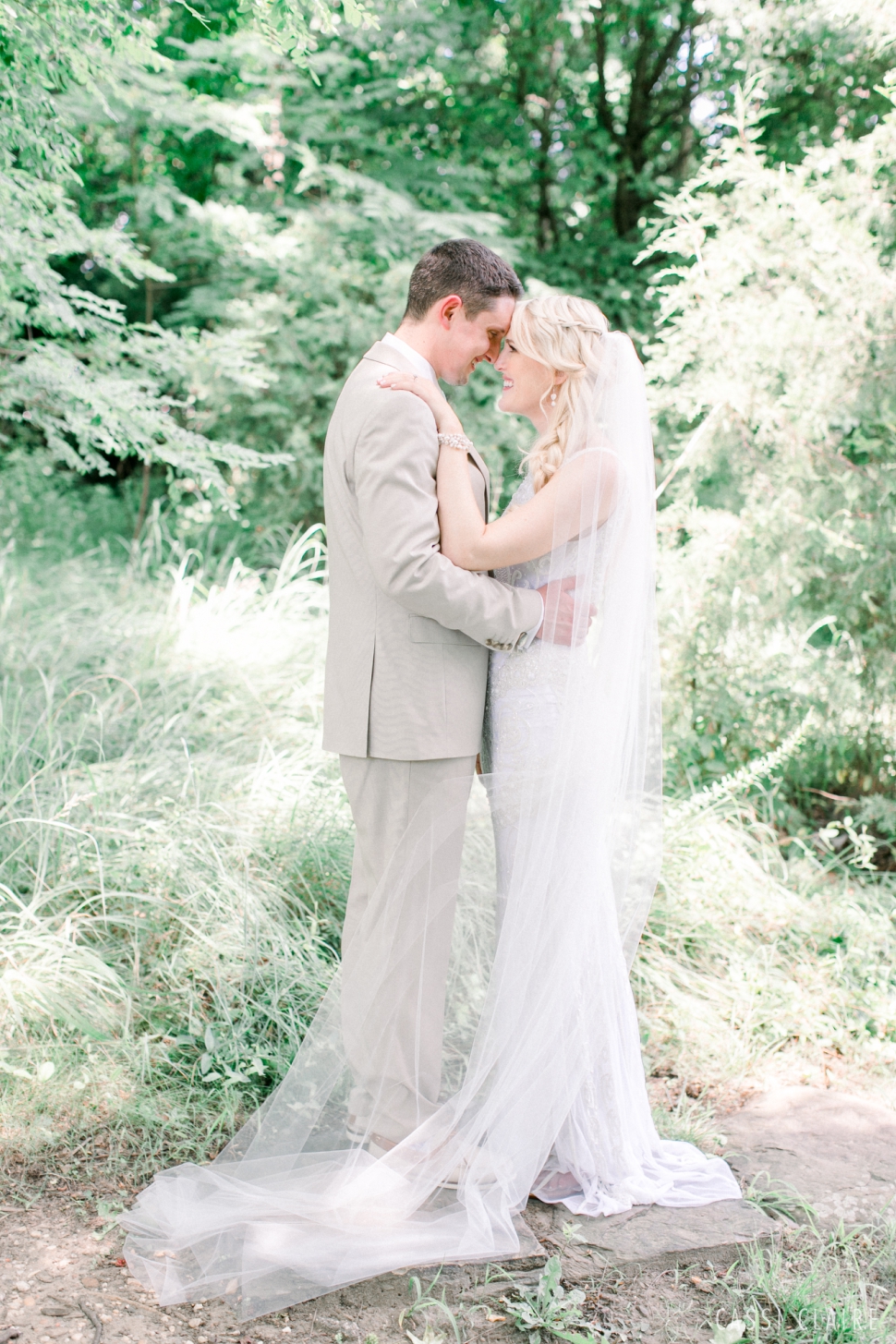 Just wait until you see this beach-inspired reception designed by Elle Ellinghaus Designs! I need these rose-colored goblets in my life! And y'all, writing inside an oyster shell is HARD. I've tried it and failed miserably. Major props to the bride Kate for making it look easy!!
This color palette though...LOVE!
Remember that shared love of the Ravens?! Their parents surprised the couple by hiring POE the Ravens Mascot to crash their cocktail hour!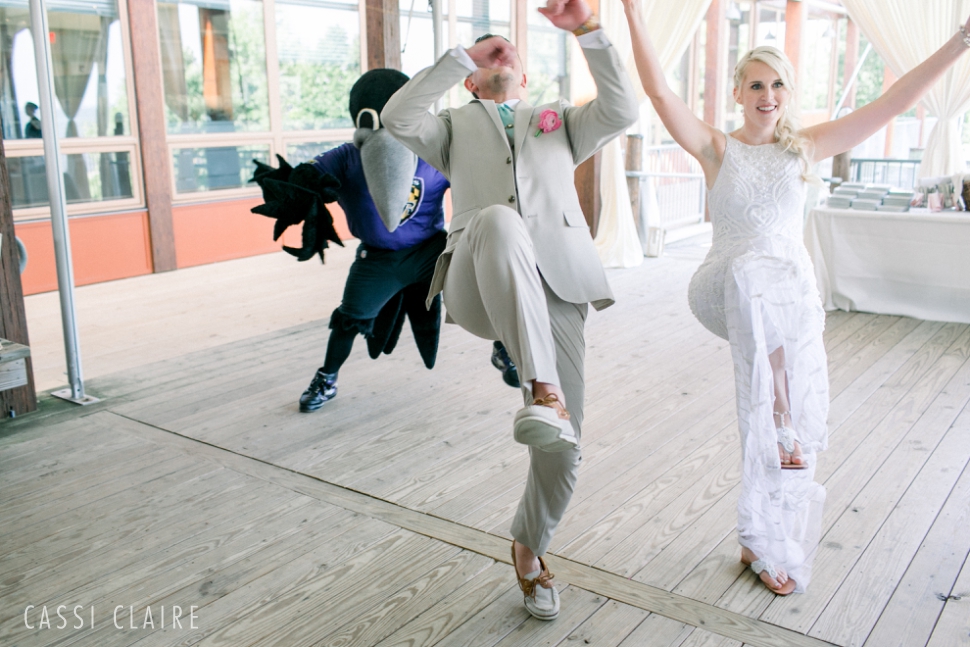 One of my favorite things to do (if there's time) is to surprise the couple with a same-day slideshow of their wedding photos! Guests LOVE seeing the photos so quickly! And who doesn't love instant gratification?!
Streamers are always a good idea!
Congratulations Kate & Kevin!!! We wish you all the happiness in the world!! <3
Planner
Elle Ellinghaus Designs
Florist
My Flower Box Events
Invitations
Just Ink on Paper
Cassi Claire is a New Jersey, Maryland, and Destination wedding photographer
that creates joyful, romantic, and timeless photographs.