LIFESTYLE NEWBORN SESSION: BABY BEN
When I first started my business, I photographed EVERYTHING. From babies to senior portraits to birthday parties. Then, I fell in love with weddings and said "That's it! I'm specializing in weddings from now on!!!" And I swore I'd never photograph anything else but weddings. But then my couples started having babies...the cutest little itty bitty babies. It was time to start making exceptions. Introducing, lifestyle newborn sessions exclusively for #CassiClaireCouples!!! Nicole and Oscar were one of our 2014 wedding couples, check out their wedding! They quickly became our real-life friends. Nicole and I found out almost immediately that we're basically the same person -perfectionists with a HUGE dose of silly!! :) Which, I think, happen to be great characteristics for a new momma! Oscar will be father-of-the-year as he teaches his son how to become an incredible kind, loving man...and to play soccer for Costa Rica of course!
Baby Ben, I hope someday you realize how blessed you are to be surrounded with love from these two! For now, enjoy being a snuggly little bundle of joy! I pray this season doesn't go by too quickly! #cassiclairebabies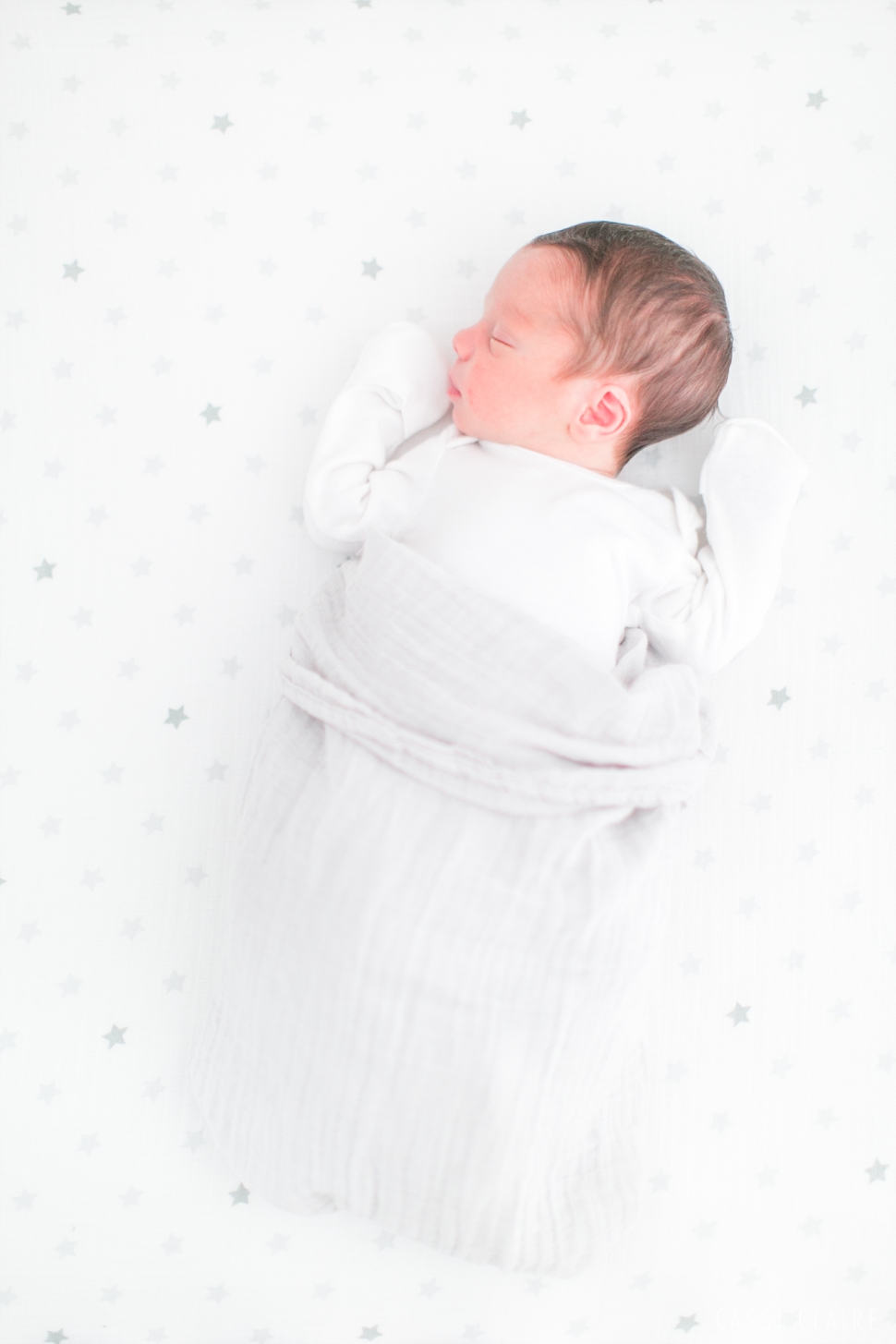 Ben's nursery was themed around stars, so Nicole created these amazing constellation paintings based off this Style Me Pretty tutorial!
Chewie has already adjusted to her role as big sister!
And I'll leave you with my favorite Ben-face of the day...."Did I do that?!"
want a daily dose of pretty?
Follow along on instagram!
Cassi Claire is a New Jersey & Destination wedding photographer
that specializes in vineyard, estate, and waterfront weddings!